Meet Rocky
Rocky is a much loved little Dachshund, typical of the breed in general having a long body and short little legs.
Details
Pet: Dog
Breed: Dachshund
Pets Name: Rocky
Age: 6 years
THE PROBLEM
Rocky was completely paralysed in the hind legs, bladder and anus, with absolutely no feeling or movement.
Rocky had 4 discs collapse in his spine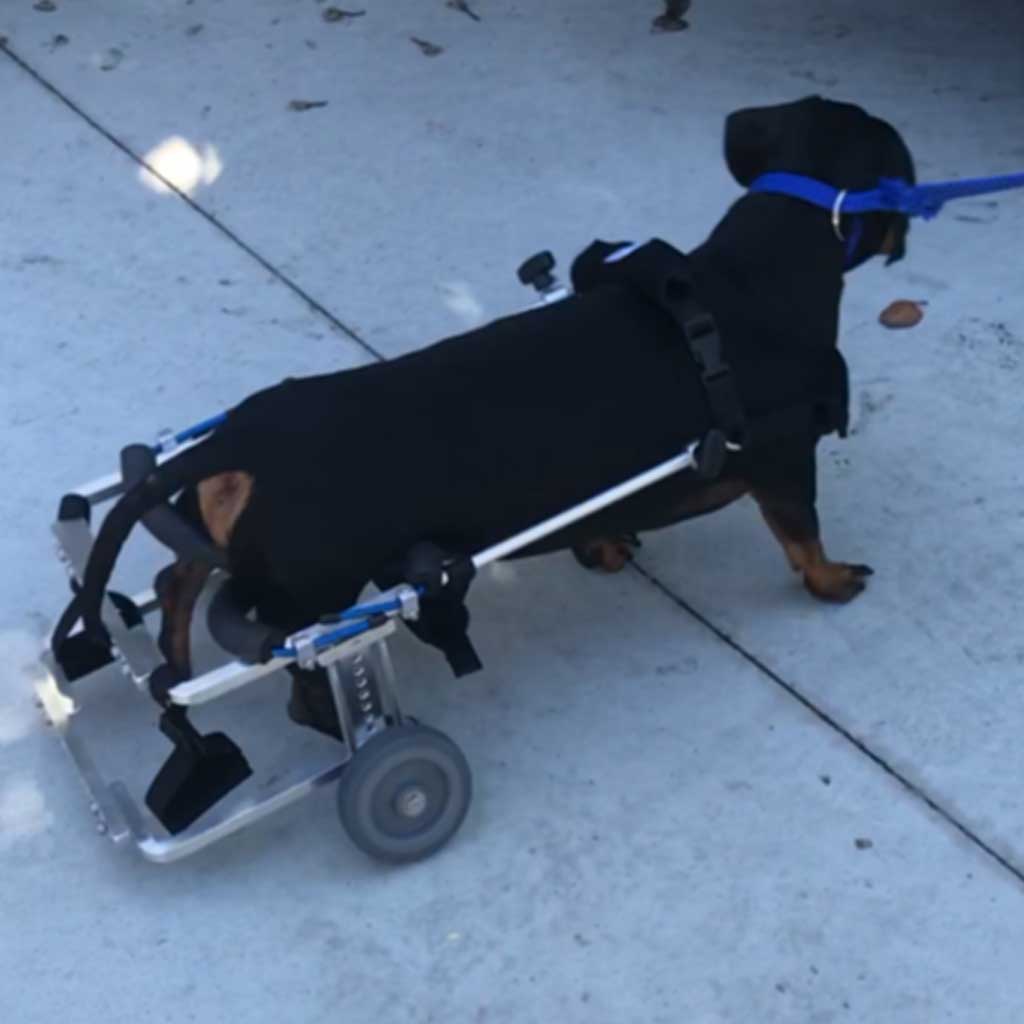 Radiography Results
Discs L3-L6 collapsed, total paralysis,
Rocky had 4 discs collapse in his spine
"We are a dedicated lateral thinking
Veterinary Team. We care for pets well being above all else
rather than euthanasing"
Dr. Gary Hanly B.V.S.c., M.R.C.V.S
 Creating A Solution
Treatment plan for Rocky was daily K-Laser treatment for a month, following with K-Laser treatment two times per week for 2 months, and wheelchair exercise daily.
The Results
The result- with one month of K-laser and Rocky is happy walking and running around.
We love what we do and live for what we love
"We are a dedicated lateral thinking
Veterinary Team. We care for pets well being above all else
rather than euthanasing"