Alphie's chance at life
Almost 17 Years ago back in 2003, a 10 week old puppy dog escaped from somewhere and came crawling on his belly as best as he was able, down Helm Street in Maddington.
Details
Pet: Dog
Breed: Staffy X
Pets Name: Alphie
Age: Almost 17 Years
FATE?
Our Clinic and Hospital is on the corner of Helm street and Albany Highway. Alphie as he was eventually named, was crawling on his belly because as we discovered while examining him he was born without elbows. Was this fait that a small puppy all on his own made it all the way down Helm street to our Vet clinic.
We were unable to find out where he came from, and nobody claimed him, so he became a clinic dog and lived with us at the clinic.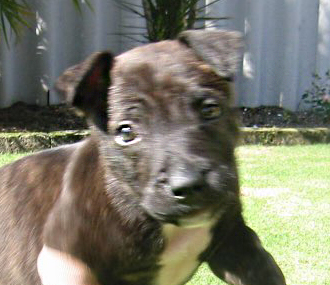 Radiography Results
Radiograph results confirmed Alphie was born with no elbows. The X Rays below show the elbow after reconstructive surgery and also after where bone has calcified and become strong enough after 6 surgeries over 4 years for the plate and pins to be removed.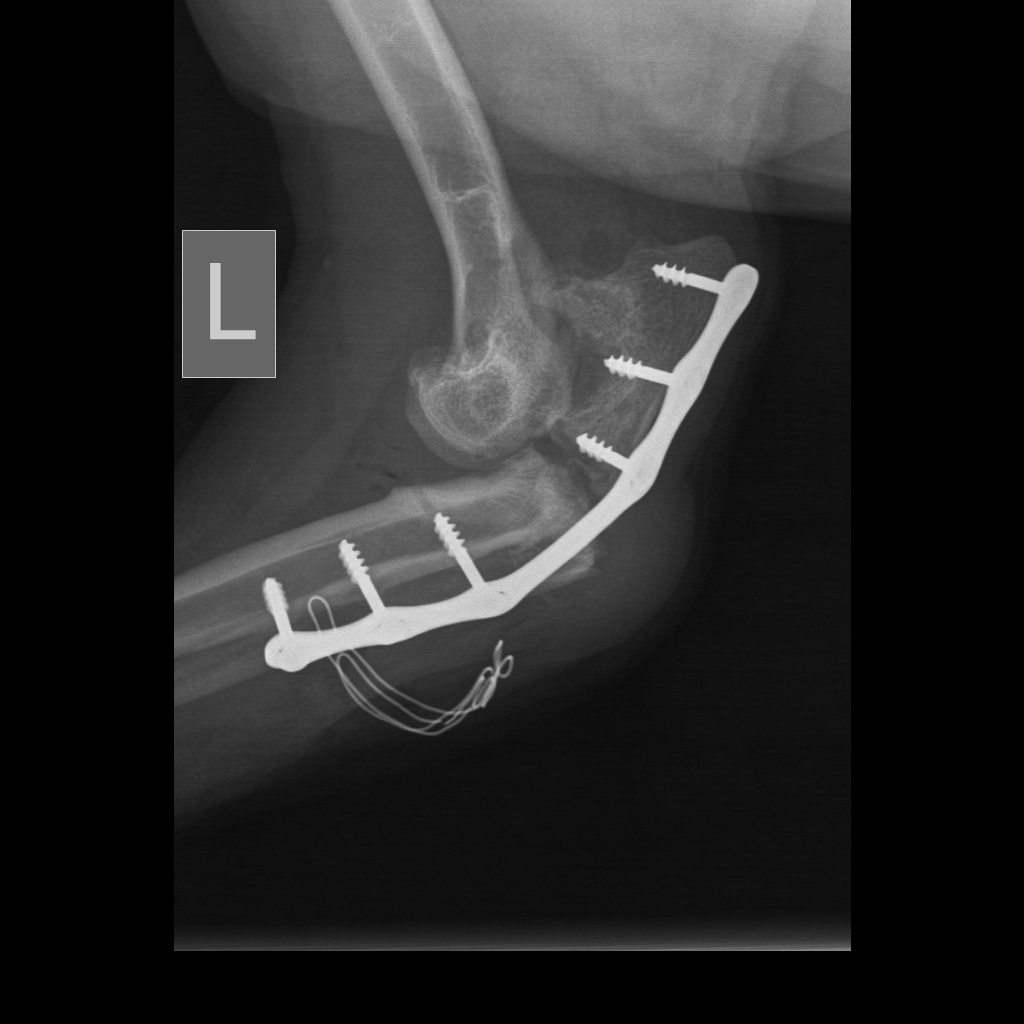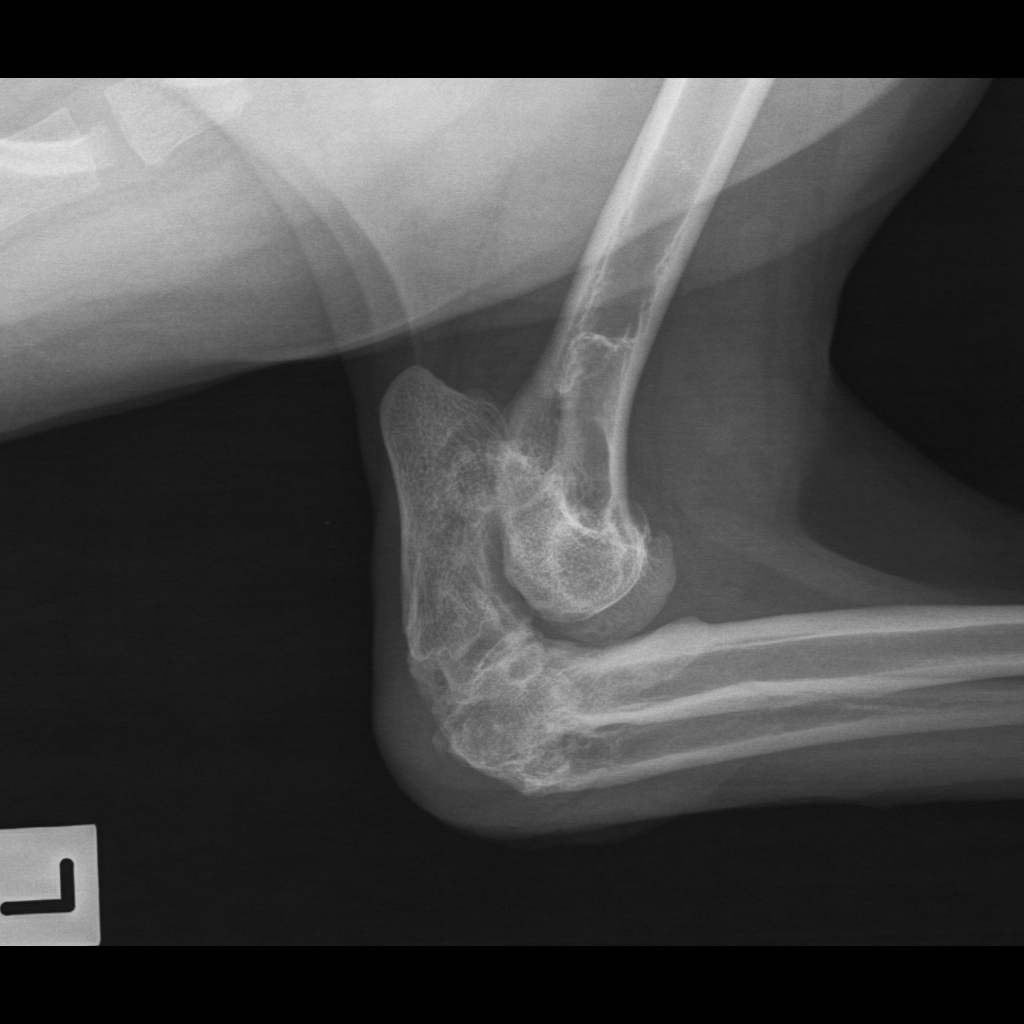 Alphie as a puppy after reconstructive surgery  in 2003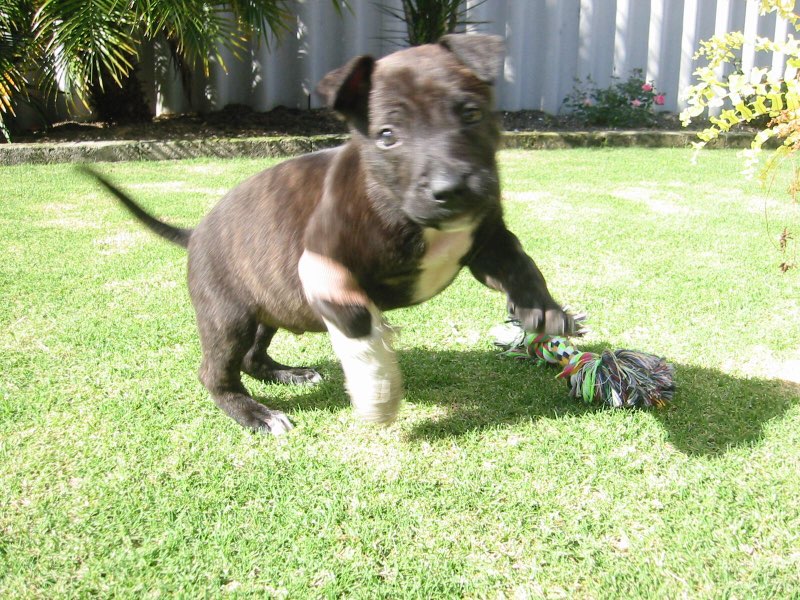 His Royal Highness Alphie
Alphie lived at the clinic with us prior to being adopted by his dedicated owner who loved and cared for him for the rest of his life. Alphie visited us often in his chariot! He was also known as His Royal Highness Alphie.
Alphie touched all of our hearts, we all loved him, we were priviaidged to have known him and be able to share his life.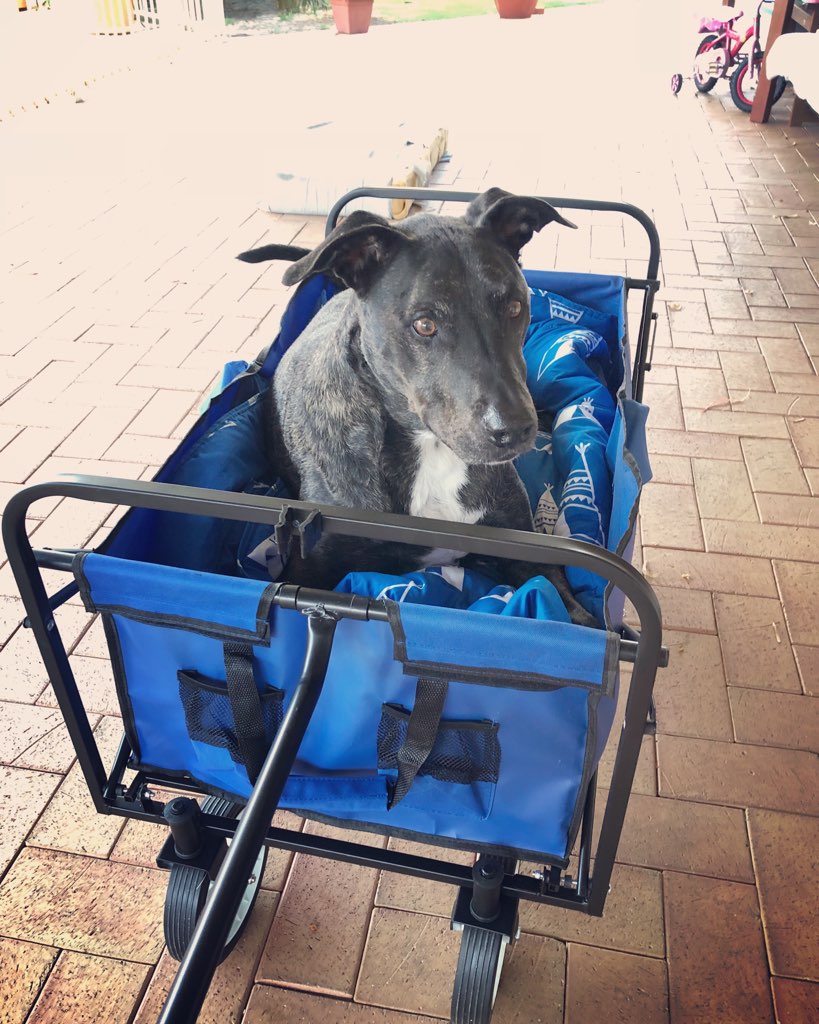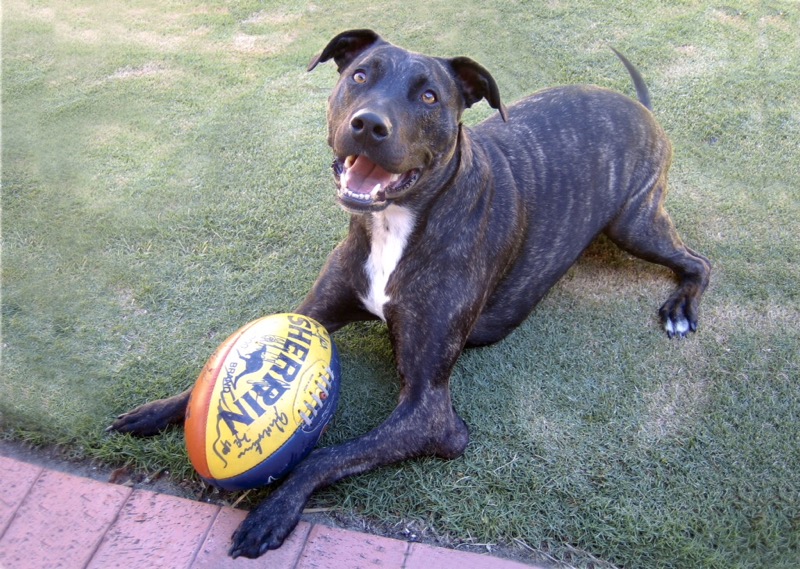 Alphie's life 2003 – 2020
Sadly at almost age 17 Alphie passed away on Friday 24th January 2020.
We are all saddened to have to say good bye to a special dog that fought so hard to get a chance at life from his humble and dificult start.
We are all thankful to Alphie's dedicated owner who loved him as much as we did and gave him a very happy long life.
"We are a dedicated lateral thinking
Veterinary Team. We care for pets well being above all else
rather than euthanasing"
Dr. Gary Hanly B.V.S.c., M.R.C.V.S
Alphie had a long happy life
We managed any short term surgical pain
Alphie played and Had a great Quality of Life
We love what we do and live for what we love
"We are a dedicated lateral thinking
Veterinary Team. We care for pets well being above all else
rather than euthanasing"