Meet Marley
Marley is a much loved Labrador X Poodle who had difficulty walking or running and in severe pain.
Details
Pet: Dog
Breed: Labrador X Poodle
Pets Name: Marley
Age:
THE PROBLEM
Marley was showing signs of pain, he was crying a lot and arching his back upwards. Marley was indicating to his owners that he had difficulty running and walking, so they brought him to us at the veterinary clinic for an examination.
Radiography Results
Radiograph results revealed and confirmed a spinal issue, Marley had a fractured vertebrae L2-L3 and was in severe pain.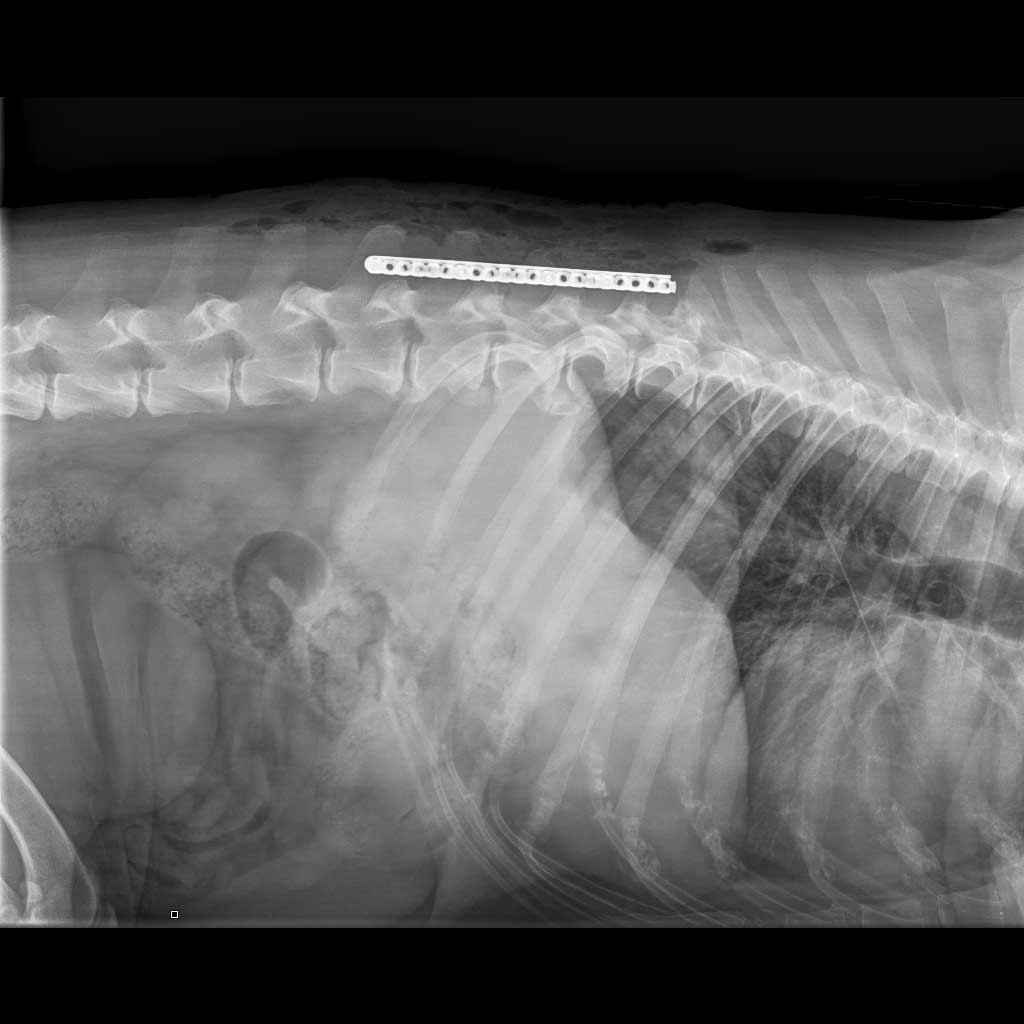 "We are a dedicated lateral thinking
Veterinary Team. We care for pets well being above all else
rather than euthanasing"
Dr. Gary Hanly B.V.S.c., M.R.C.V.S
Analyzing Our Problem
Our objective was to free Marley from pain and repair the fracture. We come up with an innovative plan for the surgical repair which would allow Marley to become mobile again.
Creating A Surgical Solution
The Surgery: Two special surgical plates were positioned with precision into the spinous process of the vertebrae and fixed securely in place with 6 surgical screws.
The Spinous processes are the ridges that can be felt through the pets skin along the back of the spine.
Immediately after surgery K-Laser Therapy was used to aid in the healing process. Learn more about how K-Laser therapy helps in this process.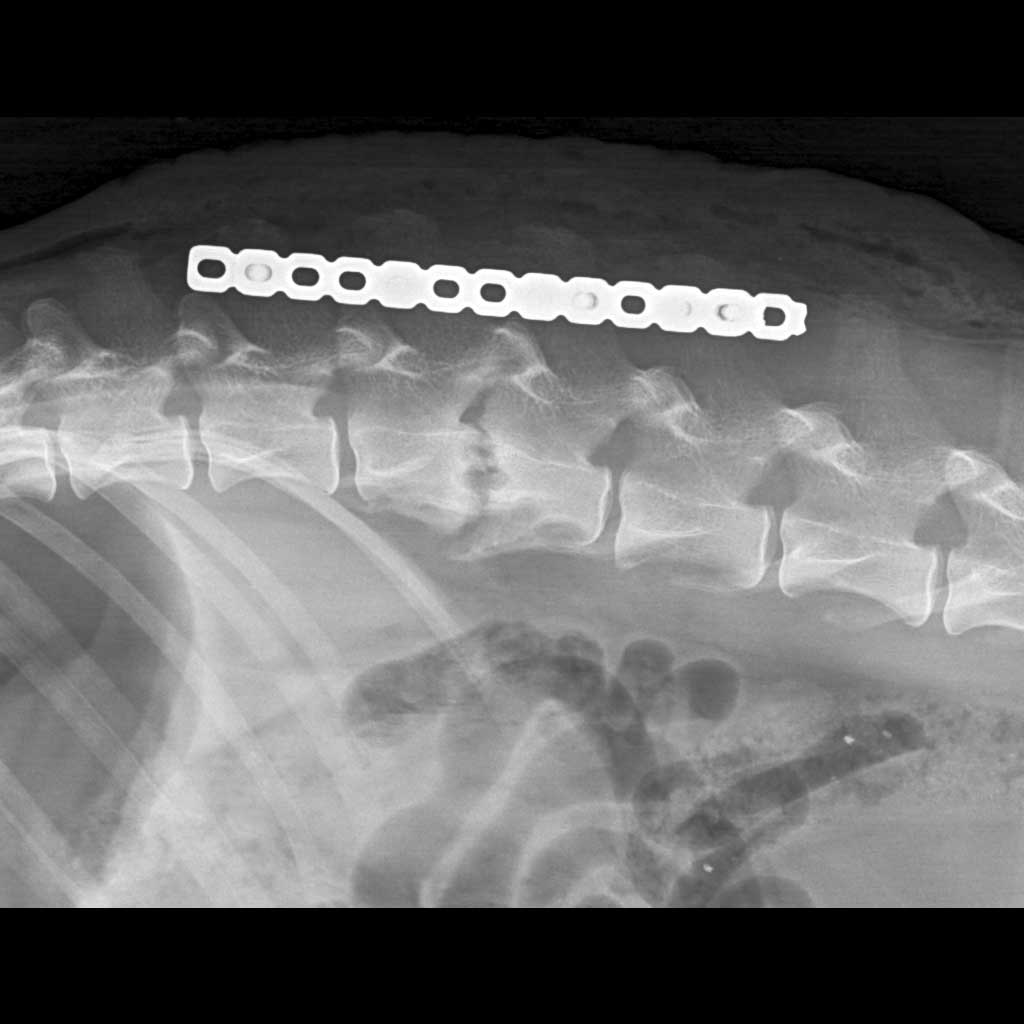 The Results
Marley was up on his feet and walking and running again 1 week after surgery.
K-Laser Therapy was used after surgery to aid the healing process.
Marley was able to get back to being a normal dog with no detectable pain .
We are more than excited with these amazing results.
We love what we do and live for what we love
"We are a dedicated lateral thinking
Veterinary Team. We care for pets well being above all else
rather than euthanasing"