Legs Don't Grow Again
Seek a second opinion before amputation
Amputations!
Too many unnecessary amputations are being done, therefore seek a second opinion before amputation.
One of the main reasons being, that a high number of veterinary clinics, choose to recommend amputation because it's cheaper to amputate rather than fixing the limb, which is very sad and often traumatic for the pet.
Legs Don't Grow Again! Seek a second opinion before amputation
The misconception and things you may not have been told, nor had the chance to consider.
Bring your pet to see us;
you have choices with a second opinion.
There is a bigger picture proceeding amputation with long term effects and highly probable consequences.
As a result of an amputation, long term imbalance of the vertebrae and skeletal structure occurs.
What does this mean for the Pet over time?
Long term degenerative osteoarthritis
Fusion of vertebral joints producing damage to sciatic nerves.
Radial nerve & neck pain.
back pain
hind leg weakness
paralysis
chronic pain
Surgical repair need not be expensive.
Repair means surgical correction involving what is called pinning, and plating, (see this article and x-ray images) about a poor little dog that had been suffering in pain for a long time due to another vet clinic's misdiagnosis and incorrect treatment.
Luckily for the little dog, its owners came to us for a second opinion. We were able to help the little dog, repair the leg and promptly end the suffering and pain. It's a short story with a very happy ending.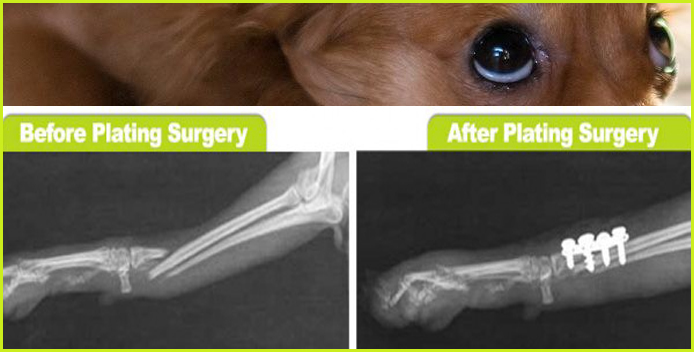 Surgical repair also includes but is not limited to special surgical wiring, hip replacements, splints, sometimes custom made, and plaster cast combinations.
Another Happy Ending Meet Little George
Little George had multiple broken bones with shattered toes. We were able to repair Georges broken leg and shattered toes, saving his leg.
Little George After Surgery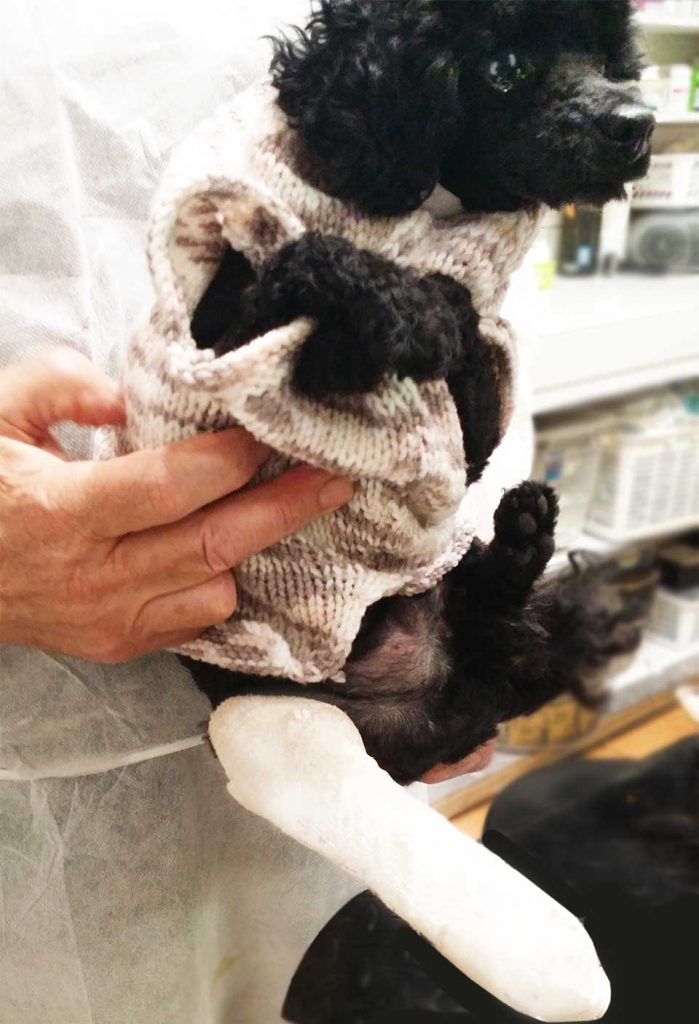 Take a look at some of little George's  X-Rays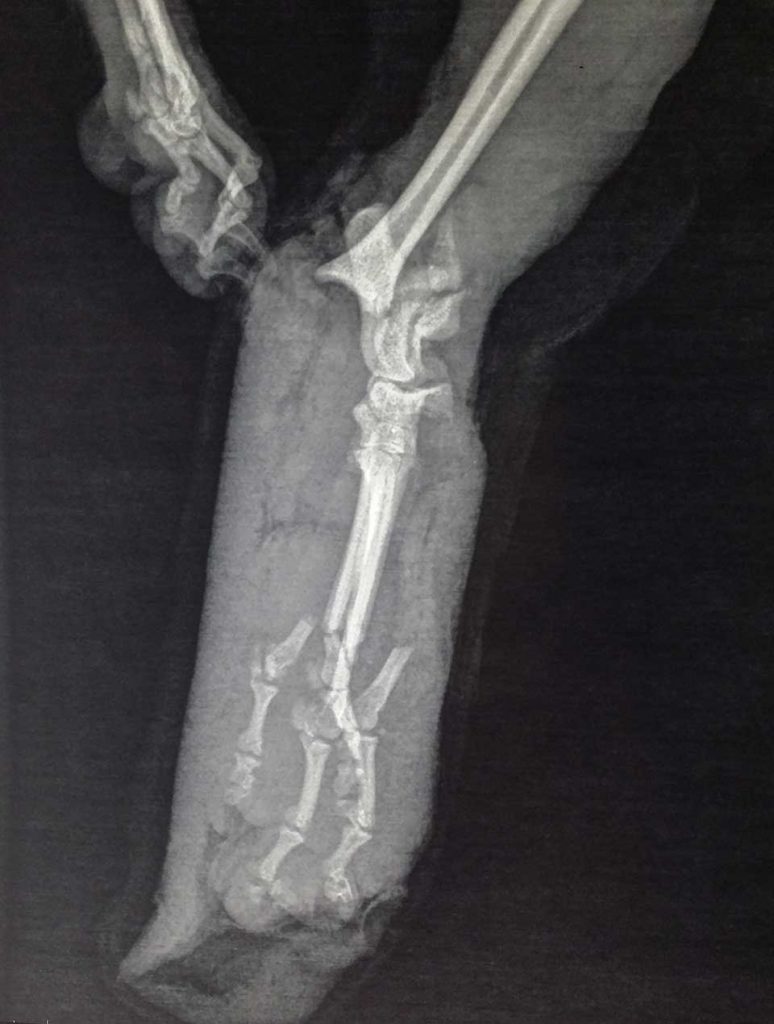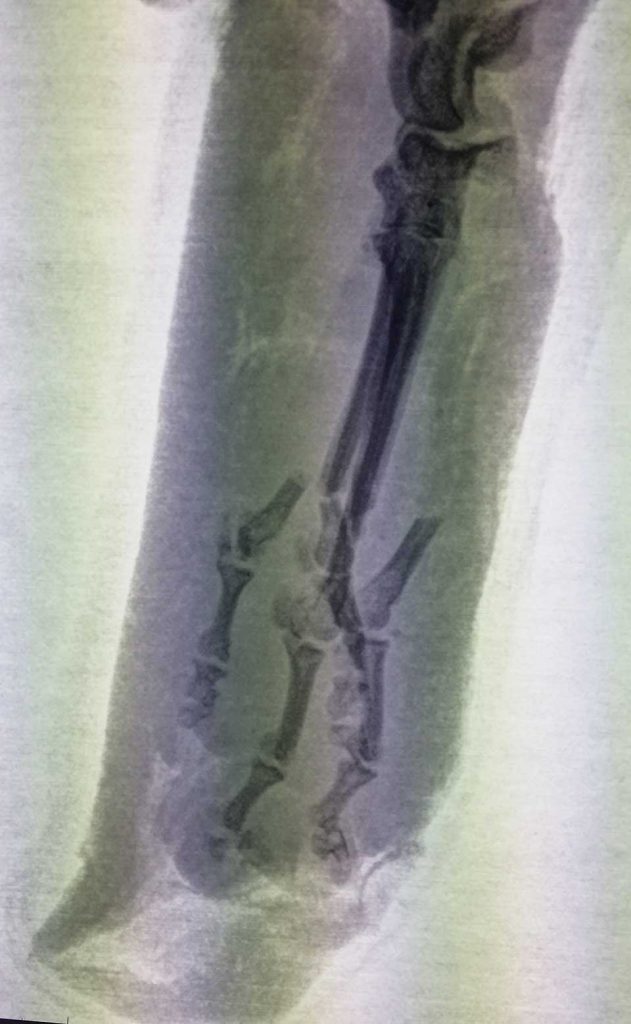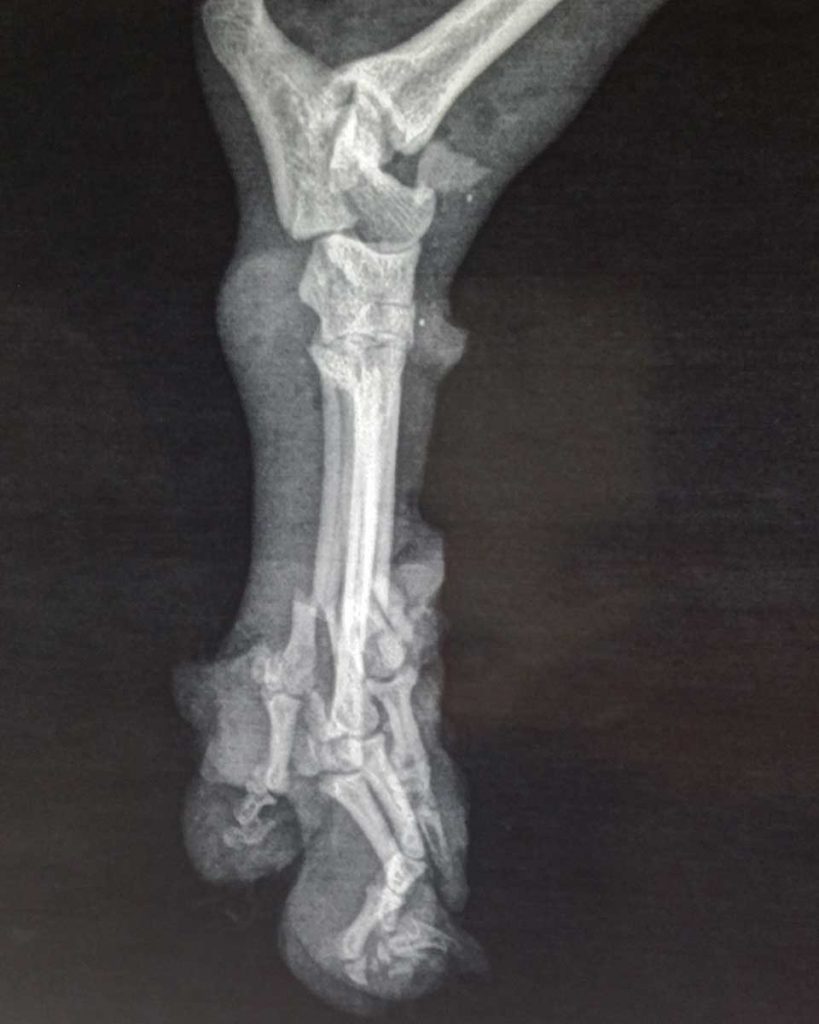 Little George, with Dr Gary Hanly 17th May 2017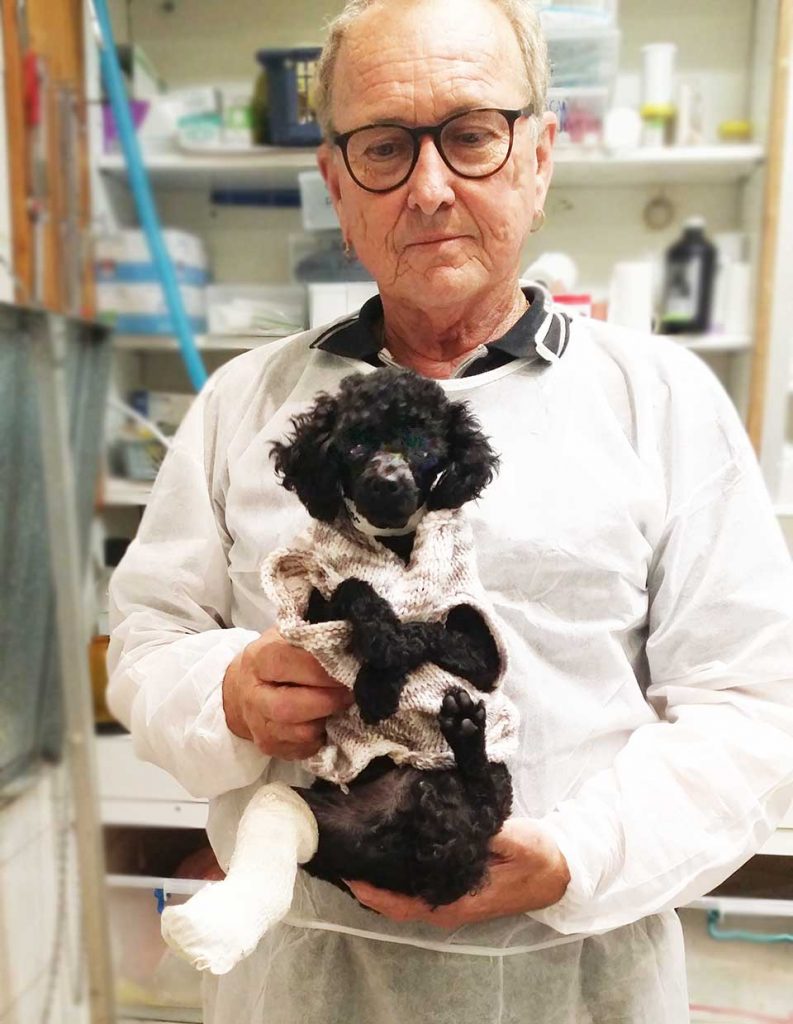 Amputations should be a very last desperate option
The Hanly team of Veterinary surgeons and nurses care deeply about the long term implications for your pet, therefore, we do not amputate simply because it's a cheaper option. We will try to save the leg, immediately alleviate and manage pain including any necessary after care.
At Hanly Veterinary Clinic and Hospital, the cost to amputate is similar to repairing and saving the limb, the cost is very reasonable by comparison. Limb removal is radical, and should be the absolute last and desperate resort when there's absolutely no other option.
We hope you agree, for the well being of all injured pets.
Don't assume the first opinion is the only opinion or right one.
Seek a second opinion before amputation
When it comes to surgery we work to a strategic surgical plan.
We're a team of 4 highly skilled Veterinary surgeons, working together to save lives and limbs.
Remember we have 4 Vets which means 4 opinions
Our Motto – "May all creatures be happy and free from suffering"