Description
EZYDOG Quick Fit Harness Large BLUE
FITTING TIP: Keep the chest strap a little loose so that the Girth (under belly) strap does not pull uncomfortably into or restrict your dogs legs.

IMPORTANT: DO NOT OVER-TIGHTEN STRAPS! When fitted correctly, the harness should be snug NOT TIGHT, making sure your two fingers easily slide under all of the straps on the inside touching your dogs body.
Our Model Dog "Charger"  is wearing the EZYDOG Quick Fit Harness Large Blue
Measure your dog to check for correct size before you order.  Use the size chart below (cm) to compare.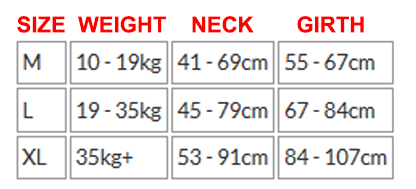 Soft and Comfortable too..
This Dog Harness really is as simple to fit as a collar, but it has also been designed to be comfortable on your dog. Soft neoprene is placed against your dog's chest and our EzyDog soft touch webbing is used in all other contact areas. It has also been meticulously constructed to minimise any pinching or chafing, meaning your furry friend will actually look forward to putting it on! Because the Quick Fit effectively reduces the need for a dog collar, we have included an ID tag holder on the harness.
EZYDOG Quick Fit Harness is really quick to Fit!
When going on an outside adventure with your dog, the last thing you want is their harness to slow you down. Don't waste time and energy trying to manoeuvre them into an uncomfortable, complicated harness – just click them into the Quick Fit Harness and start enjoying the great outdoors together with no limits!
Features:
One click of the buckle and you're all set to go!
Neoprene chest strap sleeve for extra comfort
Reflective stitching for better visibility at night time
Stainless steel ring for secure leash connection
Unique fitting system confirms that you have the correct size harness for your dog (see 'fitting instructions)
GET THE BEST OF BOTH A COLLAR AND HARNESS WITH THE EZYDOG Quick Fit Harness!
EZYDOG Quick Fit Harness Size & Fitting Instructions
For best fit measure the girth of the dog. This is the area behind the front legs and around the body. The neck will typically fall into place once girth is determined. If the measurement is close to the end of the size range, go up to the larger size.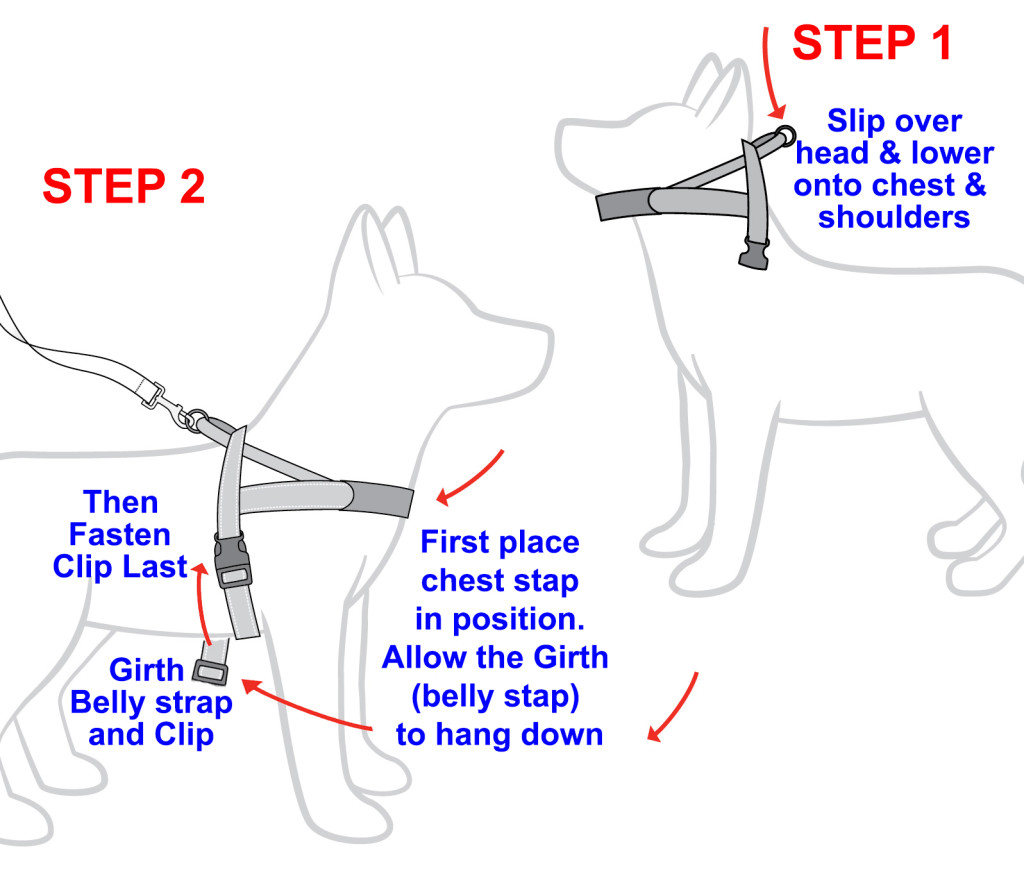 How The EZYDOG Quick Fit Harness should look when fitted